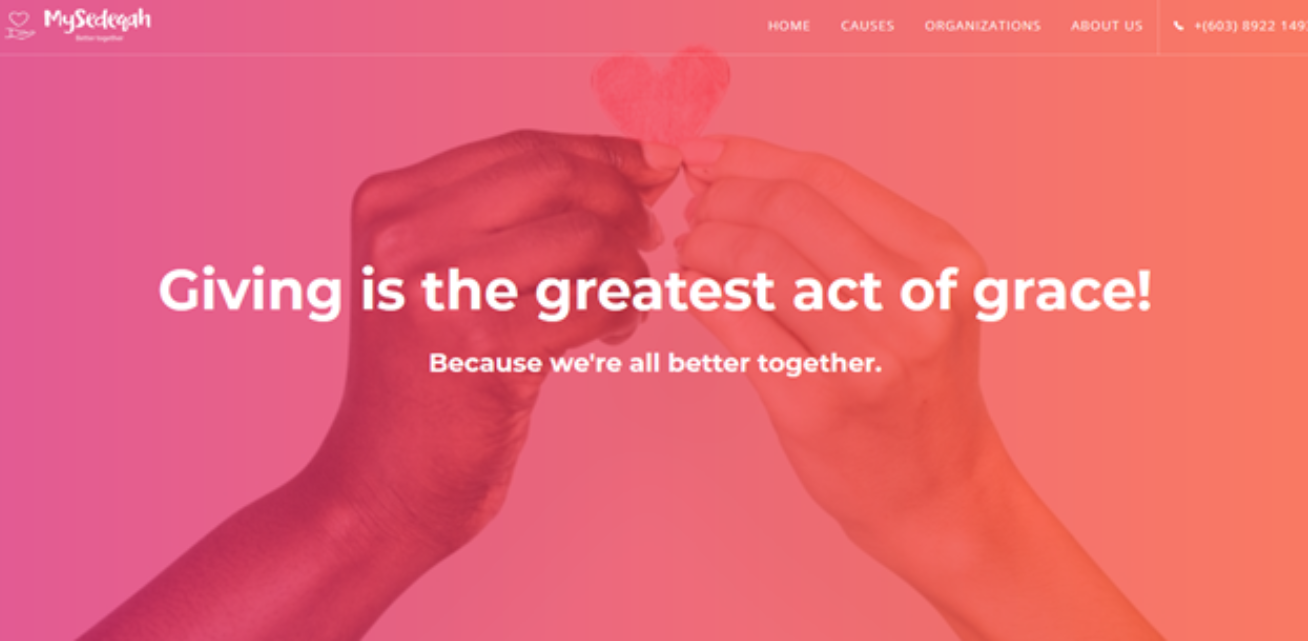 MANAGE YOUR DONATIONS AND DONORS WITH MYSEDEQAH
Access your data anywhere, anytime, whenever you need them. Faster decision making, faster growth.
MySedeqah is a cloud-based fundraising management platform solution specifically designed for organizations who are looking to manage their public donations and financial data online easily.
With MySedeqah, you can easily manage the donations and campaigns that you organise. With our automated dashboards. The progress of donations received can be easily visualised and managed.
Anyone can view the collection campaigns that you organised and check the progress of each campaigns.
WHY SHOULD YOU USE MYSEDEQAH
The following are the benefits when you choose to implement MySedeqah in your organization.
We provide free consultation to discuss your business requirements whether MySedeqah is suitable for your business. Click the button below request a consultation with us.