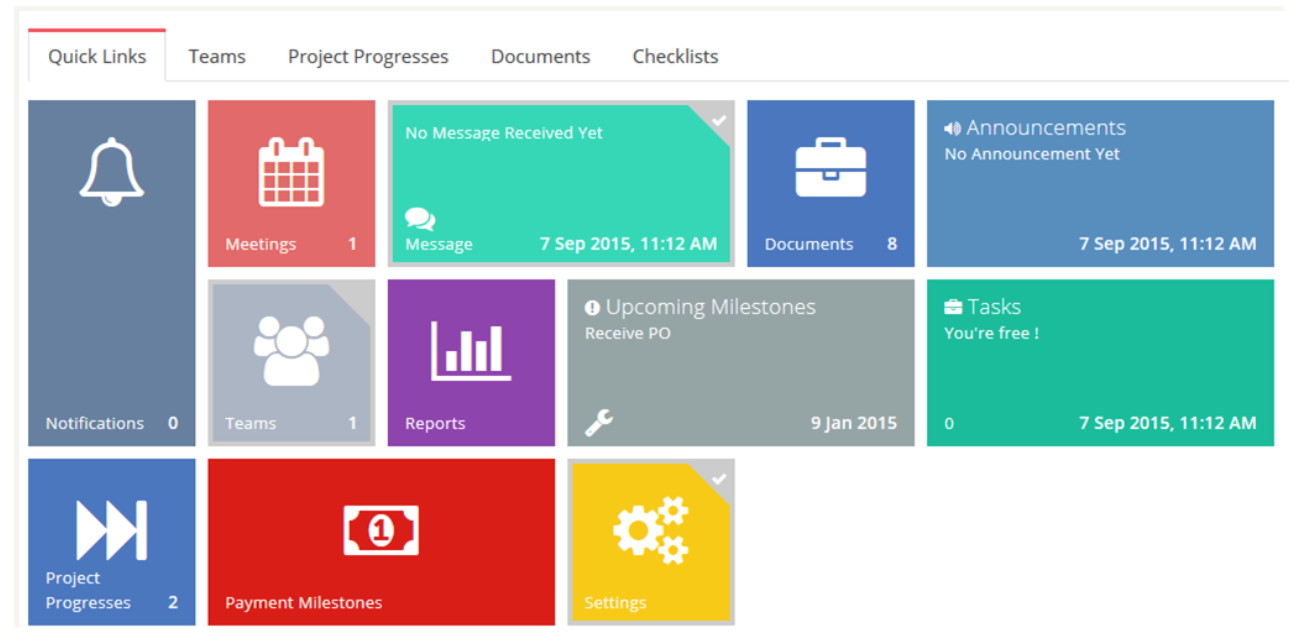 MANAGE YOUR PROJECTS EFFECTIVELY WITH OFFICECENTRAL PROJECTS MANAGEMENT
Access your data anywhere, anytime, whenever you need them. Faster decision making, faster growth.
OfficeCentral Projects Management is designed to make managing projects more effective! With the goal to let team members communicate better and have one stop center to keep all projects' data, OfficeCentral Projects Management will be the only thing you need to keep your project going (and even more effective and convenient)!
"Throw away your files and papers because you don't need them anymore!" - That's our goal. Managing project is never an easy task.
According to Carnegie Mellon, 25% to 40% of all spending on projects is wasted as a result of re-work
According to PMI®, many project practitioners have observed that over 90% of project issues arise due to communication problems.
According to Meta Group Research, 60-80% of project failures can be attributed directly to poor requirements gathering, analysis, and management
The above has proven how communications and managements are important in ensuring the success of a project. Real-life projects are either wasting lots of resources or deemed fail because of the poor structure in management. The entire project could turn into a mess if someone in the team misplaced just a file. Project failures are not just expensive, it could have a negative consequences to the image of the company and the project team.
The traditional way of managing project is time-consuming and deemed to human mistakes. OfficeCentral Projects Management will help you to manage your projects more effectively and efficiently.
WHAT ARE THE BENEFITS OF OFFICECENTRAL PROJECTS MANAGEMENT
The following are the benefits when you choose to implement OfficeCentral Projects Management in your company.
We provide free consultation to discuss your business requirements whether OfficeCentral Projects Management is suitable for your business. Click the button below to request a consultation with us.